La cinta Mad Max: Fury Road resultó la más galardonada en la 88va entrega de los Premios Oscar, celebrada este domingo en Los Angeles, California.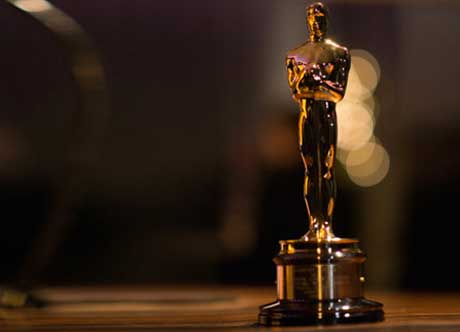 Mad Max: Fury Road cargó con seis estatuillas de las 10 nominaciones que recibió. La película fue premiada por mejor diseño de producción, edición, vestuario, edición y mezcla sonido, maquillaje y arreglo de cabello.
En medio de la controversia #OscarSoWhite, que denunció la falta de diversidad racial y étnica entre los nominados, los hispanos se hicieron sentir con las victorias del mexicano Alejandro González Iñarritu, como mejor director por The Revenant y los chilenos Gabriel Osorio y Pato Escala por el mejor cortometraje animado para su película Historia de un oso (Bear Story).
Otro de los triunfos muy esperados fue para Leonardo DiCaprio, quien luego de seis nominaciones finalmente cargó con el premio, también por la película The Revenant. El filme, que recibió 12 nominaciones ganó un tercer premio, por mejor cinematografía.
El filme Spotlight, que narra la historia de los periodistas de la unidad investigativa del periódico The Boston Globe que destaparon el escándalo de pedofilia en la Iglesia Católica, resultó la ganadora como mejor película y además fue premiada por mejor guión original.
La actriz Brie Larson, se llevó el Oscar por mejor actriz por su papel en Room.
El anfitrión de la noche fue el comediante Chris Rock, quien aprovechó todas las oportunidades que tuvo, desde su monólogo de apertura hasta sus palabras de despedida, para traer a colación el tema de la falta de diversidad y oportunidades en Hollywood para actores y actrices que no son de raza blanca.
Aquí te mostramos la lista completa de ganadores:
Mejor película
* Spotlight – GANADORA
The Big Short
Bridge of Spies
Brooklyn
Mad Max: Fury Road
The Martian
The Revenant
Room
Mejor actor
* Leonardo DiCaprio, The Revenant – GANADOR
Bryan Cranston, Trumbo
Matt Damon, The Martian
Michael Fassbender, Steve Jobs
Eddie Redmayne, The Danish Girl
Mejor actriz
* Brie Larson, Room – GANADORA
Cate Blanchett, Carol
Jennifer Lawrence, Joy
Charlotte Rampling, 45 Years
Saoirse Ronan, Brooklyn
Mejor director
* Alejandro González Iñárritu, The Revenant – GANADOR
Adam McKay, The Big Short
George Miller, Mad Max: Fury Road
Lenny Abrahamson, Room
Tom McCarthy, Spotlight
Mejor película en lengua extranjera
* Son of Saul – GANADORA
Embrace of the Serpent, Colombia
Mustang, Francia
Theeb, Jordania
A War, Dinamarca
Mejor música original
* Ennio Morricone, The Hateful Eight – GANADORA
Thomas Newman, Bridge of Spies
Carter Burwell, Carol
Johann Johannsson, Sicario
John William, Star Wars: The Force Awakens
Mejor guión original
* Spotlight – GANADORA
Bridge of Spies
Ex Machina
Inside Out
Straight Outta Compton
Mejor guión adaptado
* The Big Short – GANADORA
Brooklyn
Carol
The Martian
Room
Mejor diseño de producción
* Mad Max: Fury Road – GANADORA
Bridge of Spies
The Danish Girl
The Martian
The Revenant
Mejor edición
* Mad Max: Fury Road – GANADORA
The Big Short
The Revenant
Spotlight
Star Wars: The Force Awakens
Mejor actriz de reparto
* Alicia Vikander, The Danish Girl – GANADORA
Jennifer Jason Leigh, The Hateful Eight
Rooney Mara, Carol
Rachel McAdams, Spotlight
Kate Winslet, Steve Jobs
Mejor actor de reparto
* Mark Rylance, Bridge of Spies – GANADOR
Sylvester Stallone, Creed
Christian Bale, Spotlight
Tom Hardy, The Revenant
Mark Ruffalo, Spotlight
Mejor canción original
* "Writing's On The Wall, Spectre – GANADORA
"Til It Happens To You", The Hunting Ground
"Earned It", Fifty Shades of Grey
"Manta Ray", Racing Extinction
"Simple Song #3, Youth
Mejor cinematografía
* The Revenant – GANADORA
Carol
The Hateful Eight
Mad Max: Fury Road
Sicario
Mejor cortometraje documental
* A Girl in the River: The Price of Forgiveness – GANADORA
Body Team 12
Chan, beyond the lines
Claude Lanzmann: Spectres of the Shoab
Last Day of Freedom
Mejor película documental
* Amy – GANADORA
Cartel Land
The Look of Silence
What Happened, Miss Simone?
Winter Fire: Ukraine's Fight for Freedom
Mejor vestuario
* Mad Max: Fury Road – GANADORA
Carol
Cinderella
The Danish Girl
The Revenant
Mejor edición de sonido
* Mad Max: Fury Road – GANADORA
The Martian
The Revenant
Sicario
Star Wars: The Force Awakens
Mejor mezcla de sonido
* Mad Max: Fury Road – GANADORA
The Revenant
Star Wars: The Force Awakens
Bridge of Spies
The Martian
Mejores efectos visuales
* Ex Machina – GANADORA
Mad Max: Fury Road
The Revenant
The Martian
Star Wars: The Force Awakens
Mejor maquillaje y arreglo de cabello
* Mad Max: Fury Road – GANADORA
The 100-Year-Old Man Who Climbed out the Window and Disappeared
The Revenant
Mejor cortometraje
* Stutterer – GANADORA
Ave María
Day One
Everything Will Be Okay (Alles Wird Gut)
Shok
Mejor cortometraje animado
* Bear Story – GANADORA
Prologue
Sanjay's Super Team
We Can't Live Without Cosmos
World of Tomorrow
Mejor película animada
* Inside Out – GANADORA
Anomalisa
Boy and the World
Shaun the Sheep Movie
When Marnie Was There
FUENTE: www.peopleenespanol.com
Esta entrada fue modificada por última vez el 29 de febrero de 2016 a las 9:05 AM